The world's most flexible IBC solution

INNOVATIVE AND CUSTOMISED
The Fluid-Bag is an unique flexible IBC container (900 and 1000 liters) for bulk handling of liquids, semi-solids and high-viscosity products.

We manufacture equipment for filling and discharge and provide custom-made solutions for specific industry needs, using Fluid-Bag technology to improve the manufacturing and logistics processes.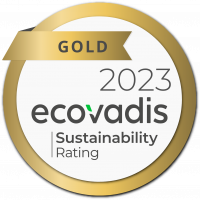 SMART AND EFFICIENT

NEWS AND EVENTS
September 7 - 2023

Together with our parent company Ab Solving Oy, our Sales Teams meet to share experiences.

July 4 - 2023

Great news! It's time again for the "Come Here!" event, the biggest job fair in the Jakobstad region.

May 12 - 2023

When the customer's demands increase, so do the demands on the suppliers. Make a modern and sustainable choice.